If you are teaching in the UK, the weekends are the prime time to be out exploring. Use this time wisely to plan the perfect break away to really get a feel of all the UK has to offer. Each area of the UK seems to have their own unique look and feel, and it is worth seeing as much of it as possible. From quaint towns to bustling big cities, here are some of the best places to visit.
Wareham, Dorset
Small villages are surrounded by the Dorset countryside in this English town. Visit the Blue Pool, which mysteriously changes colours, visit the nearby Wareham Forest to get back to nature, or have a walk along the famous Jurassic Coast.
From London, you can get to Wareham in just over two hours.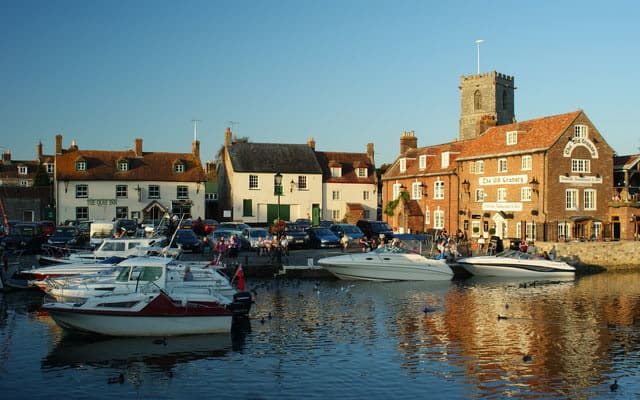 Chepstow, Monmouthshire
Chepstow is situated near the Welsh border, meaning it has certainly seen a fair share of turmoil in the past. Today, it is a peaceful town with Chepstow Castle idyllically overlooking the River Wye. This is the perfect place to visit if you love a good walk, with many notable walks include the Wye Valley Walk which will take you six miles to the ruins of the Tintern Abbey.
Chepstow is just off the M4, or take a train which will bring you within a 10-minute walk of the town centre.
Knaresborough, North Yorkshire
Knaresborough is a town shrouded in mystery and surrounded by gorgeous views. Mother Shipton's cave is where visitors tend to flock to, wherein the 17th century, Mother Shipton is said to have made her prophecies. Visit the nearby petrifying Well where items left have been left to be "petrified" by the water.
The train station at Knaresborough is very convenient and takes just under three hours to get to from London.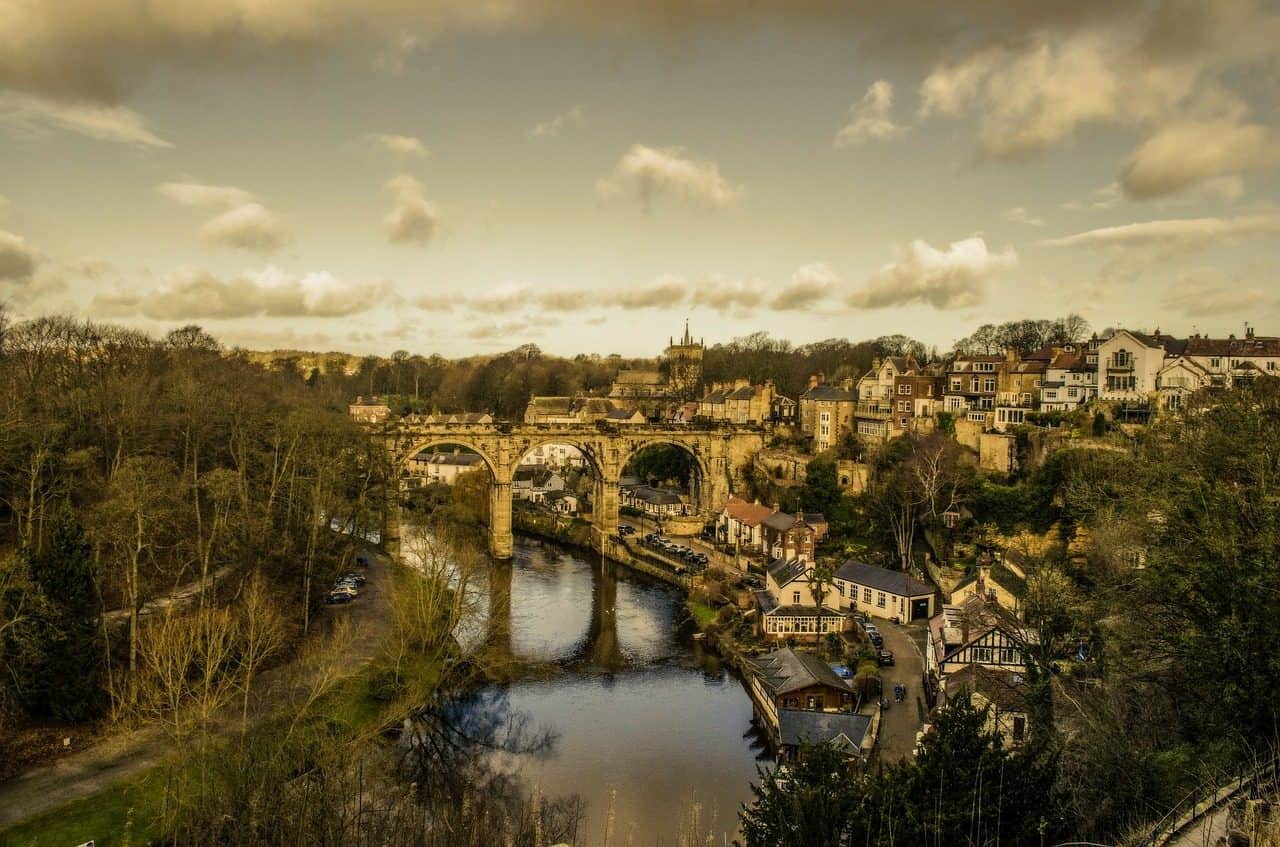 York, North Yorkshire
Another amazing city in North Yorkshire is the city of York. The city centre is quite small, easy enough to walk around in a day, yet there is so much history in this tiny area. The River Ouse has boat cruises on it all day. Most pubs have a haunted tale or two, with some dating back to 1400s, York Minster stands in all its glory, and Roman walls still outline the city. Viking history is also here and is evident in all most of the street names and at the JORVIK Viking Centre. There is an incredible amount of history in such a small area; you're sure to be amazed.
Visit York by train, coach (four leave a day from London), or by car by taking the M1 north.
Oban, Argyll and Bute
Scotland's coastline is breathtaking, and you can take it all in in Oban. You will find small B&Bs and guesthouses and loads of independent shops. There is also the Sea Life Sanctuary to visit, a great stop for rainy days. Oban is an excellent gateway to some of the Scottish islands.
It's a bit of a journey but well worth it; take a train (or even a plane) to Glasgow and use a coach to get up to Oban.
Hexham, Northumberland
Foodies will rejoice in this market town and their twice-monthly farmer's market. Hexham is a lively town, with an abbey that has an interactive display about the history of life there. The historic Hadrian's Wall is also a short drive away.
Hexham is just 20 miles from Newcastle. Get the train to Newcastle and jump on local transport to get here.
Salisbury, Wiltshire
Salisbury is a small city that is dominated by its magnificent cathedral, which is a sight to be seen especially when lit up at night. If prehistoric times interest you, visit Salisbury Museum which is home to an amazing collection of artefacts, really making you imagine what this area must have been like.
There are regular coaches and trains direct to Salisbury from London.
St Ives, Cornwall
Explore the British coastline in Cornwall, including medieval harbours and creeks dominated by mighty oaks. Every bit of it is accessible by foot, so you don't need to worry about a car to explore the best of Cornwall. You can easily get a ferry to the Isle of Scilly from here. Like to surf or bodyboard? Cornwall is the perfect spot for that!
It is easiest to get to Cornwall by plane from most UK airports, but you can also take the train, which is just under five hours.

Matlock, Derbyshire
Is vintage your thing? Step into the Victorian era in Matlock. There are several antique and vintage furniture shops where something is sure to catch your eye. You're also on the doorstep of the picturesque Peak District. The nearby Chatsworth House is also worth a visit. The best farm shop in the country (as voted by the public) is there! If you're brave, take a cable car to the top for some great views or go cave exploring.
Matlock is fairly easy to get to by car off the M1 to the A6 or by train.
Windermere, Lake District
Explore the Lake District and England's largest lake at Windermere. You can find several places to stay along the lake, some with the most stunning views. Walk along the high street to visit some fascinating independent shops and be sure to take one of the many boat rides available to explore more of Lake Windermere.
Windermere, and the rest of the Lake District, is accessible by train or by car just off the M6.
Bath, Somerset
Britain's Roman history is not as obvious anywhere as it is in Bath. Named after the famous bathhouses, Bath is one of the most beautiful small cities to visit. Not only will you find Roman baths here, but also remnants of a Roman temple dedicated to Minerva.
Bath is less than 30 miles from Bristol airport but is also accessible by train and car on the M4.

Getting Around
With an abundance of modes of public transportation, it is easy for Australians in the UK to get around. Britain has such a rich history, with evidence of prehistoric life to remnants of WWII. Trains are easily accessible as are coaches and buses for local travel. For distances that may be a bit long, there are also plenty of short flights to take.
While teaching abroad, experience all the tales of Britain for yourself with castle exploration, walks on the famous coasts, and seemingly endless museums that preserve the fascinating history. If you aren't teaching in the UK yet but would like more information, contact Point-to-Point Education about taking those first steps towards a new adventure.
Want to teach in Bedfordshire? Located in the East of England, Bedfordshire is a historic county that has Cambridgeshire, Northamptonshire, Buckinghamshire, and Hertfordshire as bordering counties. It has a combination…

Read More

Teach and live in Surrey Filled with heritage and culture, Surrey is one of the most beautiful regions in England. Surrey is a county in South East England and is…

Read More